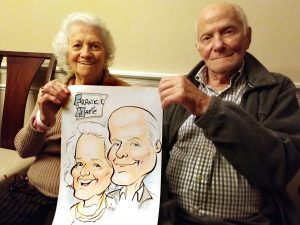 This couple was 85 and 90 years old, and had been married for 63 years. They were the birthday boy's great-great-aunt & uncle. Since the gentleman's brother had passed away, who was the boy's great-grandfather, they made it a point to come to every family celebration to stand in.
This made me misty. What an amazing couple!
Color headshots. All rights reserved.