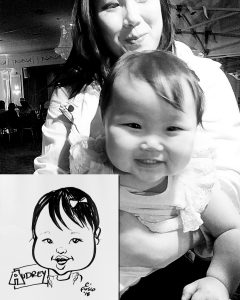 This adorable young miss fussed during her whole caricature, so I had to fudge the smile. It's the kind of thing that isn't hard after drawing caricatures for 20 years! When I was done, though, her face lit up like a light bulb and everyone around went SQUEE!!!
Book at 732.645-BLUE (-2835)
or email chroe@yahoo.com
Black & white headshots. All rights reserved.