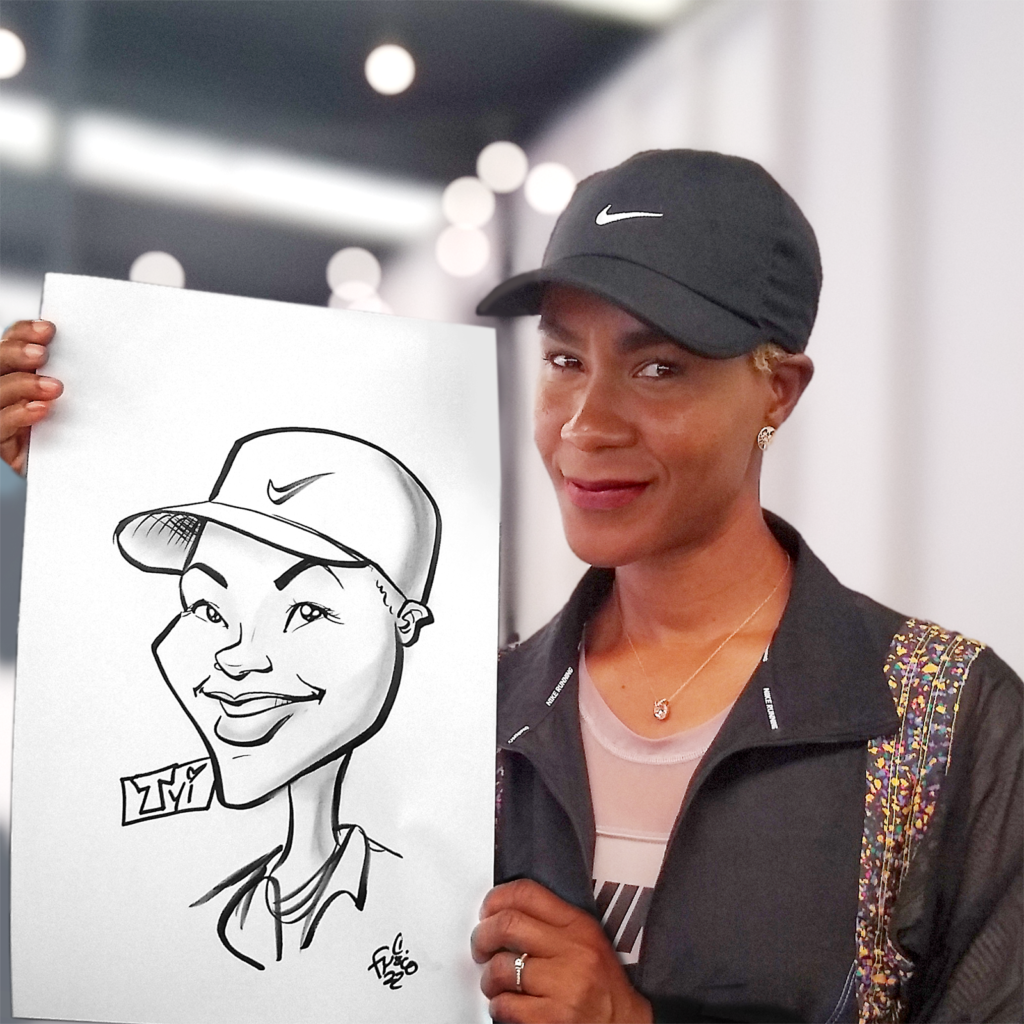 It's a privilege to live in New Jersey where I can draw for fabulous companies like Nike!
Tyi was an amazing subject. The minute I started setting up my easel, Tyi was there asking questions and getting enthusiastic. It was a pleasure to draw such a unique face!
The Blue Studios Caricatures feature Christine, aka The Kindest Caricature Artist in NJ! No mean exaggerations here, just perfect likenesses that are perfect for elegant affairs… or sensitive teens. Based in Green Brook, NJ.
Book at 732.645-BLUE (-2835)
or email chroe@yahoo.com
B&W Snapsketch headshots. All rights reserved.